SOFT INTEGRAL PUR FOAM
A wide range of "REHA programme" products – armrests or headrests for wheelchairs and other rehabilitation aids, including parts for gynaecological chairs and infusion sets.
Here, it was necessary to meet the requirements for part washability and resistance to disinfection agents, as well as the neutral behaviour of the material that comes into contact with human skin and cellular structures.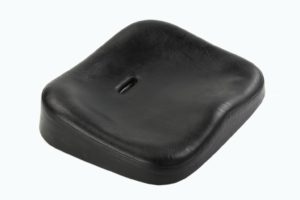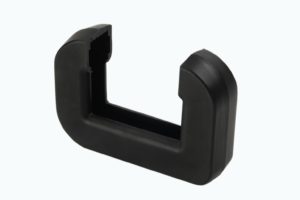 SEMI-RIGID INTEGRAL PUR FOAM
Armrests for office chairs, anti-vibration handles for manual electric tools, parts for construction machinery cabins, handles of medical devices, transporting panels of airport luggage conveyors, etc.
The fundamental requirement for these products is the mechanical resistance of the parts while maintaining the pleasant touch thereof. In some cases, it was necessary to reduce the PUR foam flammability with respect to the use of parts in the air rescue services.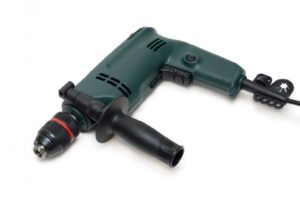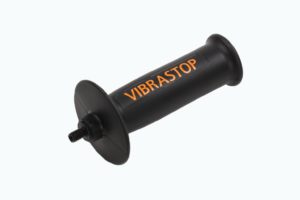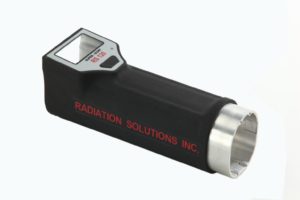 RIGID INTEGRAL PUR FOAM
Covers for medical instruments, equipment for dental chairs.
Rigid integral PUR foam cover technology is suitable for the production of small and medium series when the production equipment is amortised in relatively low product numbers. The moulds are much cheaper for this production when compared, for instance, to thermoplastics injection moulds; on the other hand, the products are more expensive due to the higher price of the raw material and lower production efficiency. After painting, the parts are aesthetically at a significantly higher level than injected or vacuum-formed parts.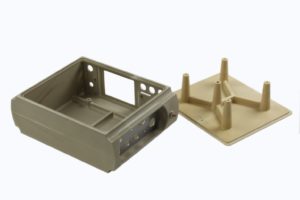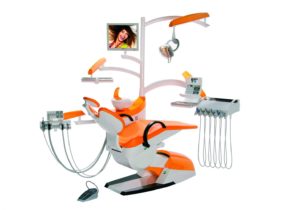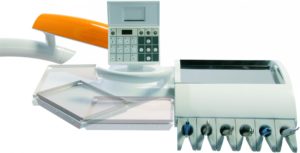 COLD PUR FOAM
Shaped pieces for seating furniture, foaming of entire furniture components into covers made of artificial leather.
The technology was developed thanks to the Innovation for Business subsidy scheme provided by the Ministry of Industry and Trade. The subject of solution included the following elementary problems: Preforming of a suitable artificial leather so that it can be filled with the foam in the mould after being glued onto the supporting skeleton. Further, materials and technologies suitable for this kind of foaming and, last but not least, the mould design for such production.
The main advantage of the final product is the fact that it has no seams that are problematic in relation to hygiene for surgical, dental or gynaecological chairs.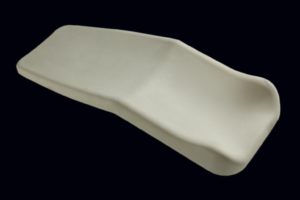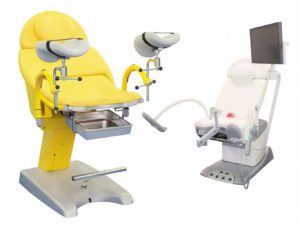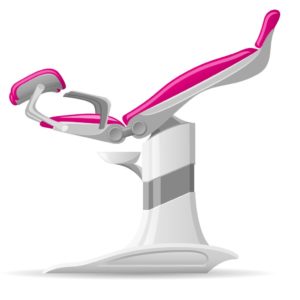 THE COMBINATION OF RIGID AND SOFT INTEGRAL PUR FOAM
Cabins of vehicles – dashboards, door handles. This specific product is designed for use in a mobile crane cabin and is an outcome of the development task subsidised by the Ministry of Industry and Trade.
In this task, we had to develop parts with a "soft touch" surface and use materials meeting the strict criteria for use in vehicles – mechanical strength and shape and colour stability over a wide temperature range. Due to the low series, the emphasis was placed on low equipment acquisition costs, whereas such pressure was not exerted on the price of the individual parts. A key problem was to develop materials suitable for this purpose, resolve the coherence between the supporting layer of rigid integral PUR foam and soft integral foam that creates the "soft touch" surface of the product and, for instance, the surface finish of this outer layer of products.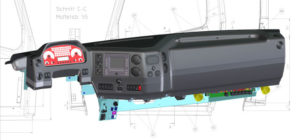 Moulds
For PUR production – combined, functional cavity of tough and durable resin, bearing block of aluminium. An advantage is the mould surface with a wide range of patterns and long durability, highly resistant to mechanical damage, for example, during insertion of pressings or metal braces.
Auxiliary fixtures – masking templates for manufacturers of automotive headlamps and toys. They are produced with the application of technologies that ensure perfect reproduction of the shape of the surface being masked – galvanoplastics, lamination of carbon composites or 3D printing.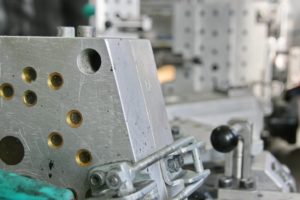 PRODUCTION IN LARGE AND SMALL SERIES
We will be happy to make only a few pieces for you, or a series of several thousands It is up to you.
CUSTOMER SUPPORT
We are available any time you need. We are ready to solve your problems promptly to your full satisfaction.
DESIGN, PROTOTYPES, ANALYSES
Upon your request, we will make a model in our modelling shop precisely to your liking. We will help you resolve any and all problems that you may encounter in production.
Are you interested?
Do not hesitate to contact us.
REGISTERED SEAT
Toma Otrokovice Industrial Zone