Design engineering
Development and comprehensive design engineering for production of moulds and masking templates. The Design Engineering department is equipped with modern work stations and the latest CAD/CAM version of Siemens NX.
Mould production
Moulds are made on a modern 5-axis machining centre. Moulds for PUR foam are made as all-Dural with integrated heating, or a dural shell with an epoxy core.

Masking templates for plating and painting
We choose an appropriate mask technology based on customer requirements. The most frequent galvanoplastic nickel shells are made in the maximum size of 400×600 mm. Another carbon fibre technology in a controlled hardening process offers a top-quality composite mask to the customer. For small parts, we can offer a covering mask or seating face of cast or milled epoxy resins.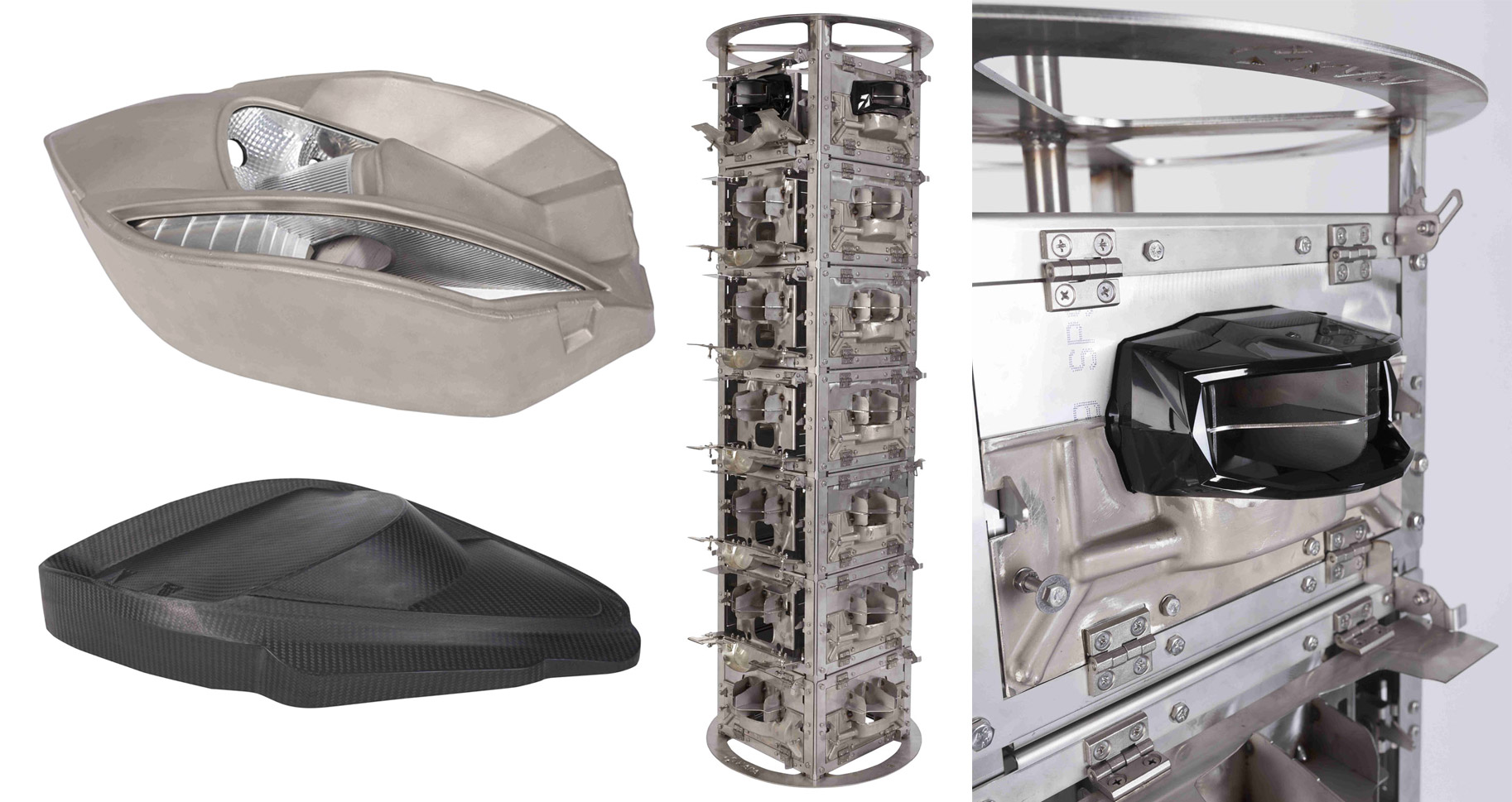 Inspection and measuring fixtures
Production of measuring and inspection fixtures for headlamp parts to evaluate the deformation of a given part. Fixtures designed for measurement on 3D machinery or GO/NGO optical evaluation.

Handling and storage technology
In the vacuum plating segment, we offer production of handling equipment for plating hooks, warehouse trolleys and racks. We can modify the clamping system in the machine upon customer request and design the entire handling and storage concept.
Single-purpose machines
Design and production of single-purpose machinery for PUR foam production.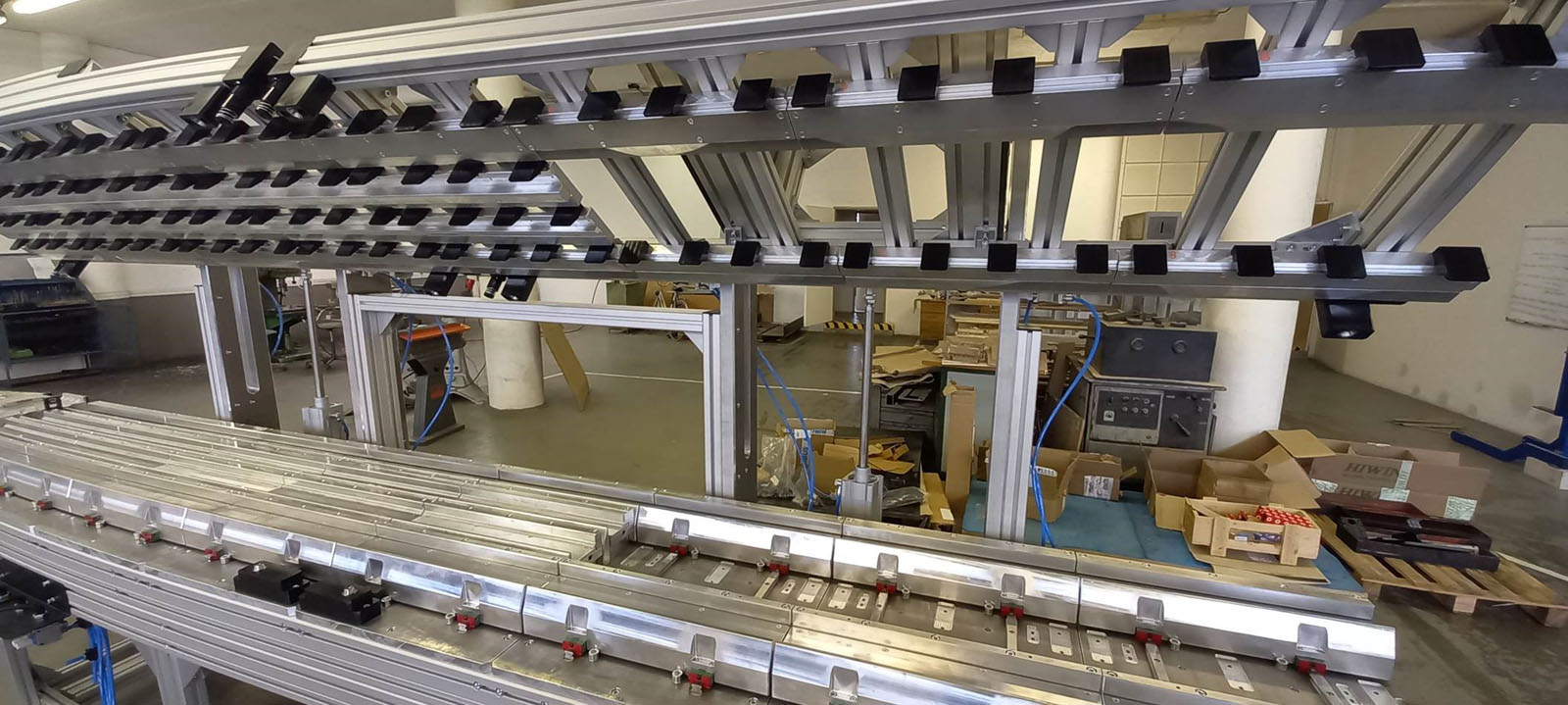 PRODUCTION IN LARGE AND SMALL SERIES
We will be happy to make only a few pieces for you, or a series of several thousands It is up to you
CUSTOMER SUPPORT
We are available any time you need. We are ready to solve your problems promptly to your full satisfaction.
DESIGN, PROTOTYPES, ANALYSES
Upon your request, we will make a model in our modelling shop precisely to your liking. We will help you resolve any and all problems that you may encounter in production.
Are you interested?
Do not hesitate to contact us.
REGISTERED SEAT
Toma Otrokovice Industrial Zone